Biting gnats, borer control, planting time
By John Fulton

Send a link to a friend
[May 05, 2010] Call them buffalo gnats, black flies and other unmentionable names, but they are back. The small flies, or gnats, are hatched in clean, running water. This is one indicator our water protection plans are succeeding. They will continue to hatch until water temperatures hit about 75 degrees. They will also travel up to 10 miles in search of a food source, meaning blood.
Thes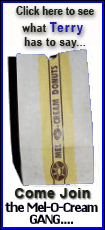 e insects can produce serious welts when they decide to bite. They tend to be worse during the day and are seldom a problem inside buildings. In addition to people, they tend to attack birds. Young poultry and wild birds are especially vulnerable.

Control is difficult. Sprays of malathion, permethrin or bifenthrin will help with controlling the buffalo gnats when outdoor activities must be held in infested areas. Dusts of permethrin will also help with outside poultry operations. Repellents of DEET, citronella and vanilla may also provide some relief.

Remember, only the females bite. When the bite occurs, a chemical is injected to help with blood flow. This is often the reason for the painful welts, usually on the face. Children also seem to be bitten, and affected, more than adults. The gnats seem to be attracted to white clothing. Navy blue seems to be their least favorite color.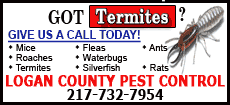 Borer control
Here is a listing of common borers and their control times: ash borers, early June and early July; bronze birch borer, mid-May and repeat two times at two-week intervals; dogwood borer, mid-May and mid-June; flatheaded apple borer, late May and repeat in three weeks; lilac borer, early June and early July; locust borer, late August and mid-September; mountain ash borer, early June and mid-July; peach tree borer, mid-June and mid-July; viburnum borer, early June and early July; and Zimmerman pine moth, April or August. For the emerald ash borer, although not confirmed in our area at this time, control time in Michigan begins in mid-May and runs through mid-July.
The product of choice for many borers is now permethrin, since Dursban is off the market. Imidacloprid is fairly new on the market. One trade name is Merit, sold for homeowners as Bayer Advanced Garden Tree and Shrub Insect Care. The use rate for this product is an ounce per inch of circumference of the tree trunk. You then mix it with three gallons of water and pour around the base of the tree. It may take a few months for it to translocate though the tree. A good time to apply it is in early spring, when the sap rises. These treatments need to be completed by late May to have a chance of getting the current season borers. Each treatment lasts about a year. Fruit trees generally are treated differently, with Sevin or just using the regular spray program, due to the possibility of residue in fruit.
Zimmerman pine moth is also one of the borers. It generally affects only severely weakened trees and goes just under the bark to girdle the cambium layer. It seems like older Scotch, red and Austrian pines are favorites when they begin to decline. Bird damage from yellow-bellied sapsuckers on trunks and main limbs also looks like borer damage to many. This bird damage is easily recognized by the evenly spaced holes in a straight line.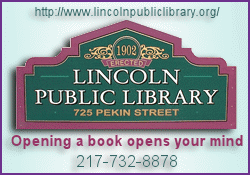 Garden planting
We are approaching the planting time for warm-loving vegetables, which is May 10 through June 1. These would include lima beans, cucumbers, eggplant, melons, pepper plants, sweet potato slips, pumpkins and squash. You can also put out successive plantings of snap beans, beets, carrots and sweet corn to extend the season.
[By JOHN FULTON, University of Illinois Extension, Logan County]