MAP update: 11,000 eligible students denied through April 29

Send a link to a friend
[May 05, 2010] CHICAGO -- The Illinois Student Assistance Commission announced that it received 11,125 eligible Monetary Award Program grant applications in the first 10 days after the agency began denying eligible applicants due to exhaustion of funds, starting April 19. Students who were eligible but denied could still receive a full or partial MAP grant for the 2010-2011 academic year if additional program funds are received or if award claim rates are not as high as anticipated.
The agency projects the total number of MAP-eligible students will be 409,000 and estimates applications received after April 19 from students who would have been eligible but are now denied due to the lack of funds will total 220,000, barring an influx of additional funds to the program. The commission advises students to continue to complete the 2010-11 Free Application for Federal Student Aid, as there is still federal financial aid available in the form of Pell grants and student loans.

Of the 11,125 applicants denied the state's need-based college financial aid program thus far, 6,989, or 63 percent, selected a community college as their top choice on the FAFSA. The Illinois Student Assistance Commission estimates over 140,000 community college students will not receive awards unless there is additional, alternative funding for the program.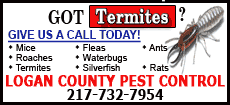 "As the state agency with the mission of making college accessible and affordable for all Illinois students, we will continue to work toward drawing attention to and resolving the problem of growing, unmet need for MAP," said ISAC Executive Director Andrew Davis. "Working collaboratively with our higher education partners as well as legislators and policymakers, our focus will remain on finding solutions."
The commission provides further background information regarding the problem, research and resources, and weekly updates to MAP grant suspension activity at www.collegezone.com/mapcap/.
"While we continue to advocate for students, we're monitoring the budget process closely in the hopes legislators will approve the approximately $400 million appropriation that the governor has recommended for MAP for the 2010-11 school year," Davis concluded.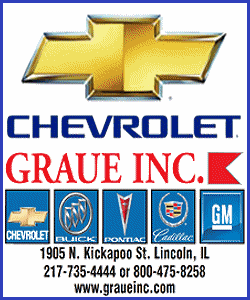 The Illinois Student Assistance Commission provides students of all ages and backgrounds with the resources and support to obtain financial aid for higher education. A state agency, ISAC has paved the path to postsecondary education with innovative programs for over 50 years. The commission continued its mission to make college accessible and affordable for Illinois students by administering over 183,000 grants and scholarships totaling over $430 million in fiscal 2009 alone.
The commission provides educational funding with student loans and via numerous programs, such as the Monetary Award Program, Illinois Veteran Grant and the College Illinois! 529 Prepaid Tuition Program. Students and families have free access to a wealth of financial aid and college planning information at the commission's family of websites available at www.knowhow2goillinois.org.
[Text from Illinois Student Assistance Commission file received from the Illinois Office of Communication and Information]