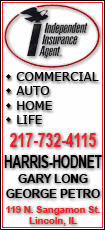 The growing European debt crisis has sent stock markets on a wild ride. A weaker European economy could sap demand for U.S. exports and hurt sales by U.S. companies in Europe. U.S. banks that hold European government debt also could cut back on lending to conserve cash.
"The perception of risk has just changed in a major way," said Mark Vitner, senior economist at Wells Fargo Securities. "Business leaders now think there is more risk in the world economy than they did 30 days ago."
Wall Street endured a dizzying plunge Thursday, sending the Dow Jones industrials to a loss of nearly 1,000 points in less than half an hour. A computerized selloff possibly caused by a trader's mistake may have been responsible for the late-session plunge, and the Dow recovered two-thirds of the loss before the closing bell.
But the jitters over Europe remained and the selling spread to Asia on Friday. Markets in Japan, South Korea and China all posted steep losses, with Tokyo's benchmark Nikkei 225 stock average closing down 3.1 percent.
Vitner and other economists worry that Europe's debt crisis could tip the 16 countries that use the euro currency back into a recession. The euro area comprises the second-largest economy in the world, after the United States. And as in the United States, its economy has been slowly recovering from recession.
The likelihood that the U.S. would fall back into recession remains low, economists say. Still, a falling U.S. stock market could unnerve consumers and investors and cause cutbacks in spending. Consumer spending accounts for about 70 percent of U.S. economic activity.
"The stock market has been very important to our recovery because the market's gains over the past year had prompted high-income households to increase their spending," said Mark Zandi, chief economist at Moody's Analytics. "If stocks go south, then those consumers will not spend as much."
And a slowdown in consumer spending could make U.S. corporate executives less willing to hire and expand, Vitner said.
Economists say the situation is reminiscent of the collapse of Lehman Brothers in the fall of 2008. The resulting chaos caused banks to clamp down on lending. Nervous consumers stopped spending. Companies facing plummeting sales cut back on production and laid off millions of workers.
Some economists raise the prospect of a similar cycle in Europe.