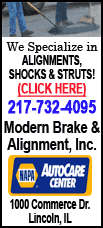 A summit of the 16 leaders from countries using the euro -- initially called to sign off on a euro110 billion bailout package for Greece and draw lessons for the future -- faces the challenge of urgent crisis management, after the euro dropped to its lowest level in 14 months and bond markets dumped Greek debt.
EU leaders have insisted for days that the Greek financial implosion was a unique combination of bad management, free spending and statistical cheating that doesn't apply to any other eurozone nation, such as troubled Spain or Portugal. They said the bailout should contain the problem by giving Greece three years of support and preventing a default when it has to pay euro8.5 billion in bonds coming due May 19.
Yet, the markets have taken little heed. Stocks, Greek bonds and the euro plunged even after the head of the European Central Bank, Jean-Claude Trichet, underlined that "Portugal is not Greece. Spain is not Greece" on Thursday.
Along with the eurozone meeting, the G-7 finance ministers will hold an teleconference Friday on the crisis, according to Japan's finance minister.
After struggling to get ahead of the crisis for weeks, governments are now underlining their determination to act by speeding approval of their contributions to the emergency loan package for Athens, hoping to contain the threat to their currency to just one country. Germany, where bailing Greece out is not popular, was set to vote Friday, while Italy approved its contribution earlier.
"This is about defending the common European currency as a whole, and with it we are defending the European project," said Finance Minister Wolfgang Schaeuble as the German lawmakers were set to vote on their euro22.4 billion ($28.6 billion) slice of the package. "We have to make this decision and we have no better alternative," Schaeuble told the lower house of parliament.
Earlier Friday, France's parliament adopted a budget amendment to release French funds for Greece's bailout. Together the two nations account for almost half the euro80 billion ($100 billion) the eurozone nations have to come up with. The rest of the money will come from the International Monetary Fund.