In Britain, where investors were grappling with uncertain general election results, the FTSE 100 index was down 53.05 points, or 1 percent, at 5,207.94 following a slide in the pound.
Germany's DAX fell 71.80 points, or 1.2 percent, at 5,836.46 while the CAC-40 in France was 92.81 points, or 2.6 percent, lower at 3,463.30.
The falls in Europe follow big declines in Asia -- Japan's benchmark Nikkei index closed 3.1 percent down at 10,364.59.
Some respite could come when Wall Street traders return later, though analysts said the monthly U.S. payrolls report before the open could shift sentiment -- Dow futures were up 2 points at 10,459 while the broader Standard & Poor's 500 futures rose 1 point to 1,123.40.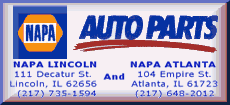 Investors around the world are uneasy about the prospect of trouble in the euro zone from Greece's crisis. Many economists say Greece may be insolvent in the end despite an EU-IMF bailout, and there are fears that other countries will face bond market skepticism -- and higher borrowing costs that will worsen their finances in a vicious spiral. That could undermine markets and consumer confidence just as Europe crawls out of recession.
They were further rattled by the massive sell-off on Wall Street -- at one stage, the Dow Jones industrial average was in freefall, trading 1,000 points lower.
Though the collapse was blamed in part on a trading error and the Dow did recover to close 3.2 percent lower and regulators said they were reviewing what had happened, the drop fed into a prevailing fear that Greece's debt crisis was spreading to Portugal and Spain and possibly further afield. Finance ministers from the Group of Seven nations will hold a teleconference later in the day to discuss the situation, Japan's finance minister Naoto Kan said.
Stock markets weren't alone in seeing massive swings -- in the currency markets, the dollar was down a massive 6 yen at 88.68 yen one stage, while the euro dropped to $1.2520, its lowest level in 14 months. The retreats were reversed though and dollar was trading 1.5 percent higher on the day at 92.11 yen while the euro was up 0.9 percent at $1.2745.
"Contagion has smashed risk appetite and created panic while a 'fat finger' glitch has created mayhem in equities," said Neil Mackinnon, global macro strategist at VTB Capital.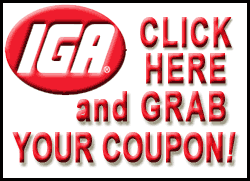 "Caution remains the watchword, especially in front of the G7 conference call where markets will be wary of support/intervention action," said Mackinnon.
The scale of the current stage in the crisis was evident in the news that the Bank of Japan was offering two trillion yen ($22 billion) in short-term loans to commercial banks to boost liquidity after the dollar had tumbled.