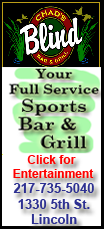 On May 8, the Nelson-Atkins begins displaying the 2,300-year-old coffin and other antiquities of noblewoman Meretites in its Egyptian Galleries, the new centerpiece of the museum's refurbished Ancient Art Galleries.
Meretites' intricately-detailed 7-foot inner coffin is among the first thing visitors see entering the Egyptian gallery -- revamped from a former cloak room during the $1.7 million renovation. The subtle lighting, dark marble, and treasure-laden walls evoke the feeling of a tomb without being somber or frightening.
That's the point, said Robert Cohon, curator of art of the ancient world at the Nelson-Atkins. Cohon, who guided the two-year renovation for the Ancient Art Galleries, has a particular audience in mind for the new galleries.
"We want children to come in here, and want to know more," Cohon said. They will see the inner coffin painted with a huge golden-faced, blue-haired Meretites, as well as the myriad Egyptian gods and goddesses there for her journey into the afterworld.
Think magic, spirits, history.
"Egyptian art has been a surreptitious pleasure for so many," Cohon said. "This may also be a child's first exposure to death."
And it aims to be presented in a way that is both wondrous, educational and full of clues about life in Egypt and about Meretites herself.
In addition to the detailed inner and outer coffins, the Meretites collection, which originated in middle Egypt and dates to 350 B.C., also includes more than 300 ushebtis -- figurines of all the workers Meretites would need in the beyond.
The mummy of Meretites, whose names means "beloved by her father," is not in the collection. But mummyphiles, take heart. The Nelson's new display includes another mummy, acquired from Emory University, and displayed coyly around the corner from Meretites' coffin.