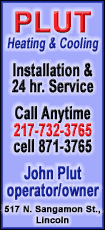 Kelly, who was eliminated from the Fox contest Wednesday, told a teleconference Thursday that he stayed true to himself but felt he gained in confidence and charisma.
The 17-year-old from Sonestown, Pa., said he sees country music as a good fit for him and admires Rascal Flatts and Keith Urban.
Kelly's favorite mentor on "Idol" was Harry Connick Jr., who steered contestants through the songs of Frank Sinatra this week. Connick would be a good replacement for judge Simon Cowell, who's leaving after this season, Kelly said.
The four remaining "Idol" contenders are Crystal Bowersox, Lee Dewyze, Casey James and Michael Lynche.