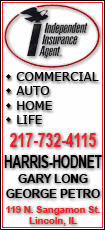 "Taxi 22" is described as a half-hour comedy centering on a politically incorrect New York City cab driver who is struggling to keep his life together. It is based on the popular Canadian TV series "Taxi 0-22."
Gandolfini, 48, starred in the highly acclaimed "The Sopranos" for six seasons. That drama series ended in 2007.
___
HBO is owned by Time Warner Inc.