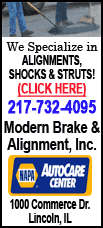 Kim Jong Il's private, armored train -- the eccentric leader shuns air travel -- crossed the border back into North Korea midmorning after leaving Beijing on Thursday following talks with Chinese leaders that touched on the six-nation talks aimed at ridding the North of nuclear weapons.
"Kim said that the DPRK will work with China to create favorable conditions for restarting the six-party talks," the official Xinhua News Agency said in a report on his meeting with Chinese President Hu Jintao.
Kim made a similar pledge six months ago, without taking actions to restart the negotiations.
A return to the talks is likely to go hand-in-hand with new aid from China, including the implementation of economic agreements reached during the Chinese premier's visit to North Korea last year. Xinhua said Wen told Kim the two enjoyed "big potential for developing economic and trade cooperation."
Kim's regime -- which is flailing from years of international sanctions and a recent failed currency revaluation -- has grown ever more dependent on Chinese aid and diplomatic support. Beijing appears eager to provide such support to prevent his impoverished country's implosion, which could touch off severe unrest on its border.
The visit began Monday and has been shrouded in secrecy, as is typical whenever Kim travels. In footage run by Chinese state broadcaster CCTV on Friday, Kim, 68, who reportedly suffered a stroke in 2008, appeared thin and tired in meetings with Chinese President Hu Jintao, Premier Wen Jiabao and other officials. The footage was the first official Chinese confirmation that Kim had visited the country.
Kim, wearing a pea green leisure suit, was shown shaking hands with Chinese leaders at Beijing's Great Hall of the People, in footage apparently shot Wednesday night. He spoke with Hu in a conference room, then stood and read from a piece of paper at a banquet table and offered toasts, wine glass in hand.
Other footage showed him on an excursion to Beijing's Zhongguancun high-tech zone.
The Korean Central News agency said in a dispatch from Pyongyang that Kim was on an "unofficial" visit to China but gave very few details. Its description of the visit as unofficial explained the lack of formal protocol such as an official welcoming ceremony or the flying of North Korean flags in Beijing's Tiananmen Square.
KCNA ran a message of thanks from Kim Jong Il addressed to Hu, as well as officials of the four cities he visited; Tianjin, Beijing, Dalian and Shenyang.
Kim expressed happiness at having confirmed "trust and understanding" between China and the North and said he wishes to further strengthen such relations, the statement said.