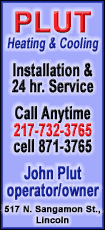 Yet the fetid smell filling the neighborhood hits the hardest.
Nashville, where the Grand Ole Opry flooded along with parts of the downtown, has been the focus since weekend storms killed at least 30 people in three states, 20 of them in Tennessee. But the record-shattering torrential rains that pushed the Cumberland River out of its banks to flood the tourist spots also pushed the rivers and creeks throughout Middle and West Tennessee to levels not seen in decades, if ever.
Adam Johnston has bags of lime stacked up to use to dull the smell once he cleans out the 4 inches of sewage and sludge under his house, where volunteers wore masks as they worked to clean up the devastation left when the Harpeth River rushed out of its banks and through this neighborhood.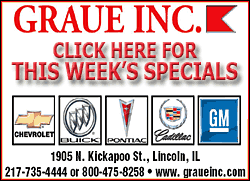 "Whatever gets rid of the smell," Johnston said.
Of Tennessee's 95 counties, 52 have been declared disaster areas, and getting help to people outside of Nashville has proven to be a much bigger challenge. Authorities were searching for at least four more people missing in Tennessee and Kentucky and feared killed in the storms.
"The stream flow was above the level of what some people call 'the 500-year flood,'" Rodney Knight, a surface water specialist with the U.S. Geological Survey, said of the Harpeth River.
Gov. Phil Bredesen has heard from frustrated county officials wanting to know why help hasn't arrived in some of Tennessee's more rural areas.
"The level of ability of counties to respond to these things is very, very different. We're sitting here in Nashville in an operations center, which would be suitable for any city in the United States ... In a smaller county, you just don't have the staff and the people there," the governor said.
That is why Tennesseans, such as those in Franklin, are helping themselves. So many volunteers have turned out that they don't feel ignored.
"The amount of support and love and help, people coming around saying they'll do the dirtiest job you can imagine, `Yeah, I'll go under the house and lay in sewage, sludge and pull out your insulation,'" said Maggie Coyle, 57, whose new Honda Fit was destroyed. "It's pretty overwhelming."
Kristin Griffith saw 10 people she didn't know ripping waterlogged boards off her floor at one point. Her husband, Scott, said they know other areas were hit much harder. Even with most of their kitchen now sitting at the edge of the front yard, the couple worried about people in Nashville.
"We've seen some of the aerial coverage on the news. Yeah, we got hit pretty hard here, but I feel a lot of Bellevue got hurt worse than we did," said Scott Griffith, a 40-year-old who works in information technology.
Johnston's two daughters, 5 and 3, are staying with his in-laws. His forearms and legs are nearly raw from climbing through the sludge, and he said his tetanus shot was a must. Still, he has an optimistic look at fixing a home he moved his family into only nine months ago.
"We're looking at it as just a forced renovation," Johnston said.
Soldiers of the 101st Airborne Division at Fort Campbell, about an hour northwest of Nashville on the Kentucky border, were given Friday off to clean up their own homes and help others, with encouragement to those who had no damage to volunteer in recovery efforts.
Flash floods were blamed in the deaths of at least 19 people in Tennessee alone, including nine in Nashville. An additional 10 deaths from the weekend storms were reported in Kentucky and Mississippi, and one person was killed over the weekend by a tornado in Tennessee.