An NYPD bomb squad rushes to check a truck reeking of gasoline, abandoned on a Manhattan bridge.
An airplane bound for the Mideast is brought back to a Kennedy airport gate after a name is found on a no-fly list that is similar to that of a passenger.
In the wake of Saturday night's failed car bombing in Times Square, jittery authorities are pouncing on anything suspicious and overwrought headlines are keeping the city on edge.
Otherwise, New Yorkers and visitors are going about their business, crowding sidewalks, shopping, dining at restaurants -- and enjoying Times Square.
Bicycling around the square, "I was quite surprised by how normal things are -- by contrast with 9/11," said Charles B. Strozier, who heads the Center on Terrorism at Manhattan's John Jay College of Criminal Justice.
"New Yorkers are showing remarkable resilience," said Strozier, a psychoanalyst and historian.
Yalixa Sanchez, who works in a Times Square shop near where the bomb-rigged SUV was abandoned, seemed unfazed.
"You keep thinking, 'what if....?' But I've been through 9/11 and like every New Yorker, you have to get used to this," she said, greeting customers at the Sunglass Hut.
Two uniformed police officers stood by the shop door.
On a sunny May afternoon, Times Square was alive with pedestrians and cars.
Most were aware of the heightened security -- and grateful for city authorities' quick-response mode.
Nothing was found in New York's Columbus Circle subway station during Tuesday's random bag checks. The city's sprawling subway system remains one of the biggest security worries after a plot to bomb it was foiled last year.
A U-haul truck ditched Wednesday near a toll booth at the Robert F. Kennedy Bridge linking Manhattan with Queens was neither dangerous nor related to terrorism, authorities determined after a bridge authority officer reported a gasoline odor coming from the vehicle and saw a man flee. It turned out the driver had been waived over during routine searches of trucks on city bridges, and may have fled because the vehicle was stolen.
Nothing kept people away from the Times Square street corner where vendors first spotted the gray Nissan Pathfinder, its motor running and emergency lights blinking. Saturday, smoke issued from the SUV, and people started running.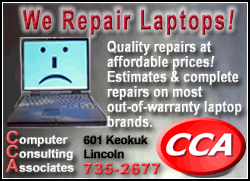 Prosecutors said the car bomb was planted by Faisal Shahzad of Bridgeport, Conn., a Pakistani-American who fled the scene and was arrested Monday at Kennedy International Airport aboard an Emirates flight to Dubai.
On Thursday, another Emirates airplane was brought back to a Kennedy gate after a name was found on a no-fly list that was similar to that of a passenger. The name match was false, officials said.
In Times Square, a Senegalese vendor knew the risks he faced in front of his gift stand of New York photographs.
"Anyone could wrap a bomb in a trash bag and add it to this pile; nobody would think it's a bomb," said an anguished Alioune Niass, pointing to a huge mound of black plastic bags sitting by the same curb where the SUV with the homemade firebomb had been.