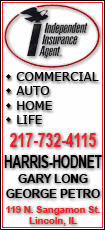 Investigators have the name of the courier who they believe helped Faisal Shahzad pay for the used SUV and other materials to rig up a car bomb that would have caused a huge fireball in Times Square if it had gone off, the official told the AP. The official didn't know how much money may have changed hands.
The official spoke on condition of anonymity because of the sensitivity of the investigation.
U.S. law enforcement officials traveled to Pakistan -- where Shahzad spent five months before returning to the U.S. in February -- to question four alleged members of an al-Qaida-linked militant group. Investigators are trying to trace his movements in his homeland and looking into the possible financing of the operation between the Pakistan-born budget analyst and foreign terror groups.
Shahzad, 30, who remains in custody on terrorism and weapons charges, lived alone in a Bridgeport, Conn., and rented an apartment with no apparent job since February. He is seen on videotape buying boxes of fireworks from a Pennsylvania store and authorities say he bought a rifle in Connecticut over the past three months with no apparent source of income.
He paid for the used SUV with 13 $100 bills, authorities say, then tried to blow up the vehicle in Times Square on Saturday. A T-shirt vendor saw smoke coming from the SUV and alerted police.
Officials have been investigating if Shahzad got money from militant groups, including the Pakistani Taliban, which originally claimed responsibility for the bombing attempt then backed off that claim.
A group spokesman said Thursday the Pakistani Taliban had nothing to do with the attempted bombing, but added: "Such attacks are welcome."
"We have no relation with Faisal. However, he is our Muslim brother," Taliban spokesman Azam Tariq told the AP in Pakistan by telephone from an undisclosed location. "We feel proud of Faisal. He did a brave job."
The group has never launched a successful terrorist attack against the United States.
Since his arrest Monday, Shahzad admitted to the failed bombing and has cooperated in the investigation, authorities say. He has not yet appeared in court.