Events in Somalia over the last week show a lawless country growing even more chaotic amid deepening divisions among militant groups.
A fissure has also emerged among members of Somalia's most powerful Islamist militia, al-Shabab, over whether to strengthen ties with al-Qaida to encourage the flow of foreign fighters in the Horn of Africa country. Opponents to the idea within the group fear that focusing on global jihad could undermine al-Shabab's own struggle in Somalia by alienating domestic supporters.
Despite the rivalries between the myriad armed factions in Somalia and disputes within at least one of the groups, Somalia's U.N.-backed government hasn't been able to capitalize on the situation by bringing any of them into a broader coalition.
"The government should be doing much more to try to bring these people in," said E.J. Hogendoorn, a Nairobi-based analyst at the International Crisis Group.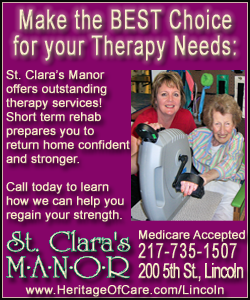 Anarchy has reigned in Somalia since 1991, when warlords overthrew longtime dictator Mohamed Siad Barre and then turned on each other. The weak Somali government controls only a small bit of the capital, Mogadishu, and is battling Islamic insurgents. The lawlessness has allowed the piracy trade to flourish off Somalia's coastline.
In a sign that the rifts among Somalia's various militant groups may be deepening, a group called Hizbul Islam sent truckloads of fighters to the pirate haven of Haradhere last weekend in an effort to take over the town. The move came after al-Shabab already had sent scouts there.
It's not clear whether Hizbul Islam wants a cut of the multimillion-dollar pirate trade or if it seeks to publicly flex its muscle by shutting down piracy -- and the drugs, alcohol and prostitution that flourish in pirate havens because of the multimillion-dollar ransoms the pirates get. Hizbul Islam's leader calls piracy un-Islamic.
Rival groups may be settling their grudges through bombings. Two bombs detonated last weekend in a Mogadishu mosque frequented by hardline al-Shabab leaders. Another mosque explosion in the port city of Kismayo followed a day later. Nearly 50 people were killed overall.
No matter what the goal is, such bombings risk alienating Somalis from those carrying them out, along with al-Shabab's campaign of stonings, decapitations and amputations as punishment under conservative Sharia law. More nationalist militants also have been upset by threats against aid organizations that help their clan.