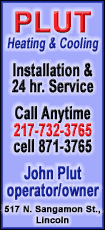 The alliance makes the Shiites the largest political bloc in parliament, setting the stage for outmaneuvering the election win of Ayad Allawi's cross-sectarian Iraqiya party. Strong Sunni support helped his bloc eke out a slim lead in the balloting in which no group won an outright majority in the 325-seat parliament.
But as top vote getter, Allawi, a former prime minister, said he should have gotten the first stab at forming the next government and he was determined to stake his claim.
Allawi's case, however, received a blow on Thursday when the Kurdish coalition, which with 43 seats would be necessary to form any new government, indicated they would be happy to ally with the Shiites as they have done in the past.
"We have allied with them when we were in opposition and in the new Iraq," Ruznouri Sahawis, the Kurdish deputy prime minister, said after a meeting with the influential Shiite cleric Grand Ayatollah Ali Sistani Thursday.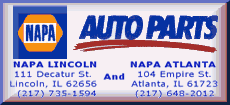 Allawi returned to Iraq late Thursday after spending most of the past two months touring the Mideast to lobby regional leaders for support.
"The Iraqiya list is still sticking to its electoral and constitutional right and it is keen to communicate with other groups," Allawi said at a joint press conference televised Thursday night with other party heads.
Iraq's conservative Shiite parties, including incumbent Prime Minister Nouri al-Maliki's coalition, put aside their rivalry on Tuesday and formed a bloc of 159 seats, just four shy of a majority and began talks with other parties to form a new government, squeezing out Allawi's Sunni-backed list.
Shiite politicians have left open the possibility that Iraqiya could join new broad based government.
Allawi associate Rafia al-Issawi, however, warned there could be consequences if Iraqiya was not allowed a chance to form a government.