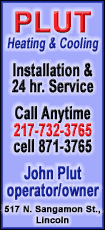 Suu Kyi's National League for Democracy, which won Myanmar's last election in 1990 but which the army never allowed to take power, declined to reregister for elections planned for this year, as stipulated by a new election law. The League says the laws are undemocratic and unfair, and its non-registration is tantamount to a boycott.
However, a group of League members who had disagreed with the boycott said they would form their own party called the National Democratic Force.
"We will form a new political party to continue our struggle for democracy and human rights," said Khin Maung Swe, a former senior member of Suu Kyi's party and a former political prisoner.
Whether Suu Kyi would play any role in the new party was not immediately clear but unlikely. She had previously called the junta's election laws "undemocratic" and said she would "not even think" of registering her party for the polls.
Swe said he had earlier suggested the idea of forming what he called a "lifeboat party" to enable the League to circumvent the dissolution. "The idea was not accepted," he said, but the faction decided to form one anyway.
Swe said the new party would register with the Election Commission this month. While existing parties had to reregister by May 6, new parties are given more time.
Roughly 80 percent of the new party's membership would be from Suu Kyi's former party, he said.
"We are going to continue our unending democratic struggle within the legal framework," said Than Nyein, expected to serve as the new party's chairman.