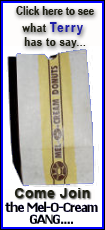 In incidents Thursday, one service member was killed in an insurgent attack in the south, and another died following a mortar or rocket attack in the east, NATO said in a statement.
The international alliance did not provide details about the deaths a day earlier. Its policy is not to provide nationalities of service members killed.
The deaths raise to 10 the number of NATO service members killed in Afghanistan this month.
NATO is gearing up for a summer operation in the southern city of Kandahar -- the birthplace of the Taliban -- which will be a major test of the Afghan war.
In Herat province in western Afghanistan, residents were recovering from flooding that has killed more than 60 people and damaged scores of homes, according to the international coalition.
NATO said Friday that Afghan National Army Air Corps helicopters have delivered enough tents to shelter 300 people to the flood-damaged village of Obeh. The tents were provided by the Italian Cooperation for Development, an organization of the Italian Ministry of Foreign Affairs.