Authorities initially said the pirates would be brought to Russia to face criminal charges after hijacking a Russian oil tanker. But Defense Ministry spokesman Col. Alexei Kuznetsov told The Associated Press on Friday that the pirates have been released.
Kuznetsov declined to elaborate on the purported legal flaws that prompted the release.
The Law of the Seas Convention, to which Russia is a signatory, says that the courts of a country that seizes a pirated vessel on the high seas has the right to decide what penalties are to be imposed. However, some countries are wary of hauling in pirates for trial for fear of being saddled with them after they serve prison terms.
Kuznetsov appeared to echo those concerns when asked why the pirates who seized the tanker were released.
"Why should we feed some pirates?" he said.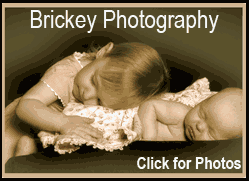 Russian President Dmitry Medvedev on Thursday had hinted at potential tough punishment for the pirates, saying "perhaps we should get back to the idea of establishing an international court and other legal tools" to prosecute pirates. "Until then, we'll have to do what our forefathers did when they met the pirates," he said.
The pirates boarded the tanker Moscow University on Wednesday. They were arrested Thursday after special forces from a Russian warship stormed the tanker. A gunbattle ensued in which one pirate was killed; 10 others were arrested.
The warship opened with warning fire from large-caliber machine guns and a 30mm artillery complex, the Russian Defense Ministry said. Special forces troops then rappelled down to the tanker from a helicopter, Rear Adm. Jan Thornqvist, the European Union Naval Force commander, told an Associated Press reporter aboard the Swedish warship Carlskrona, which was patrolling 500 miles (800 kilometers) west of the rescue site.