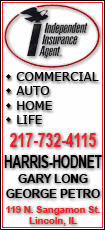 Opposition parties accuse the government of pushing the amendments to dilute the independence of the judiciary, including the Constitutional Court, by increasing the number of members and having parliament or the president to appoint some of them.
The government says the amendments strengthen democracy, expand the rights of women and children and enshrine the right to privacy.
Government lawmakers hugged each other in joy Friday, even though the measures were approved with just 336 votes -- short of the 367 required to adopt the proposals outright. That means the president is likely to submit them to a referendum this summer.
It appears likely the electorate will approve the measures, as Prime Minister Recep Tayyip Erdogan's government enjoys strong support.
Erdogan's party narrowly escaped a ban by the Constitutional Court for allegedly undermining secularism in 2008. The opposition fears that, if the amendments become law, few legal checks on the party will remain.
The government has already curbed powers of the military, which supports secularism and has ousted four governments since 1960. Among the amendments was a measure to try top military commanders before civilian rather than military courts.