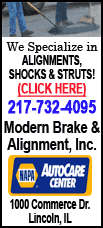 There wasn't enough dispersant readily available to break up the huge oil slick quickly growing on the water's surface. There were too few other oil-recovery options, like controlled burns and crude-eating micro-organisms, to stop the environmental and coastal devastation that could follow. There wasn't enough research completed to offer new spill recovery technologies that could help pick up the slack of limited resources.
Allen watched it all unfold nearly eight years ago to the day that the current oil spill disaster threatened even greater peril in the Gulf. In 2002, he played the role of commander over a mock oil disaster about 10 miles off the Louisiana coast, a staged exercise used to help the government prepare for such disasters.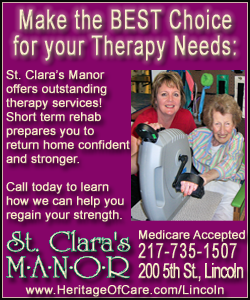 Today, Allen is an admiral and is in charge of the government's real-life response to what was once the unthinkable and something earlier drills didn't anticipate -- a deadly explosion on a British Petroleum rig and thousands of barrels of oil a day spewing from a deepwater well.
The 2002 exercise offered valuable insights, including how to set up command and response teams, and how to coordinate the response among private and public officials, Allen said. But he and others are haunted by things not learned, not anticipated and not followed from the earlier drill.
Officials never anticipated an accident on the scale seen off the Louisiana coast and responders didn't conduct exercises for an uncontrollable spill so far out and so deep. And BP didn't file a plan to specifically handle a major oil spill from an uncontrolled blowout at its site because the federal agency that regulates offshore rigs changed its rules two years ago to exempt certain projects in the central Gulf region, according to an earlier Associated Press review of official records.
Responders desperately need new and better ways to contain and clean up the oily mass spreading each day over the Gulf's open waters, and they need a seemingly endless supply of dispersant to help break it up. These are facts discovered in 2002 and problems facing responders today.
A lack of government-supported research means tests are being conducted hastily now to determine whether oil dispersants can be used safely a mile deep in the Gulf waters.
The 2002 drill found that government budget rules and strict regulations "have inhibited research, development, test and evaluation of response technologies," according to the report produced after the exercise. For example, some policies limit spill recovery tests to small simulation tanks that make it difficult to adequately test how new products will respond to actual spills in the open water.
Not conducting such experiments means responders must now wait for the results of federal testing before moving forward with a plan to pump oil dispersant deeper into the waters, closer to the actual leak.
Inexperience with deepwater oil spills means no one knows whether a 100-ton concrete dome being lowered to the seafloor will help stop the gushing oil, something never done before at such depths.
The 2002 report raised concerns about the limited availability of new technologies to respond to spills, like controlled burns of oil patches, and limited understanding of how best to use them. Responders to the current spill have struggled to use the controlled burns during rough weather and waters, trying the idea at first but later limiting its use during clear skies and calm seas.