Over two days, Republicans and Democrat have voted together to adopt changes on how to liquidate large banks, split along partisan lines to kill a GOP consumer protection proposal, then joined again to defeat a liberal plan to limit the size of giant banks.
The parties are sure to spar again. And with senators ready to offer 100 or more amendments, time will become the point of conflict. Senate Majority Leader Harry Reid, D-Nev., says he wants to wrap the bill up by the end of next week. Republican leader Mitch McConnell of Kentucky wants to take his time. The Senate has scheduled no votes until Tuesday.
But the movement so far suggests the bill is clearing a path for itself toward passage.
Still, Reid says he's not in a mood for more patience. This, after all, is an election year and the legislative calendar is a fast-shrinking ledger. Reid anticipates the Senate will soon become preoccupied with a new Supreme Court nominee. The Pentagon wants a Congress to approve war spending.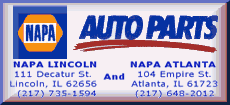 What's more, winning passage of the financial regulation bill in the Senate still means negotiating differences with the House, which has already passed its version of the bill.
At one point Thursday evening, senators were called to appear on the Senate floor only to end up milling about, chatting in clusters as they waited for Democratic and Republican leaders to reach an agreement on how to proceed.
If Republicans drag out the debate, Reid would need at least one Republican vote to join his Democrats to end a filibuster.
So Democrats were cheered Thursday when Republican Sens. Olympia Snowe and Charles Grassley voted with Democrats against the Republican consumer protection plan. Snowe already has won unanimous approval for two of her amendments, and Grassley is on record supporting a Democratic plan to regulate derivatives.