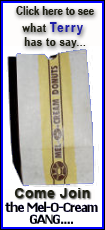 "It looks like Islam has gotten a pass," he told reporters. "They are able to have their services, but just because I disagree ... I'm excluded."
In 2001, Graham, the son of famed evangelist Billy Graham, described Islam as evil. More recently, he said he finds Islam offensive and wants Muslims to know that Jesus Christ died for their sins. The Pentagon's chaplain office called those comments inappropriate and, at the request of the Army, withdrew Graham's invitation to attend a multi-denominational "National Day of Prayer" service that was held in the Defense Department auditorium.
He came anyway, arriving in the Pentagon parking lot just before 8 a.m. EDT -- his party of a half dozen people forming a circle on the sidewalk and praying.
They stood there for about five minutes, heads bowed, as people arriving for work passed by -- a man with a briefcase, one on a bike, a woman carrying breakfast pastry in a bag and another man carrying a skateboard.
Then the group walked to the Pentagon's Sept. 11 memorial roughly a couple of hundred feet away, where media had gathered because it's one of the few places were cameras are allowed on the Pentagon property. There, Graham held a news conference that lasted nearly twice as long as the prayer.
Asked why he had come, Graham said it was to pray for the men and women serving at the warfront, including his son, who he said had already been wounded in Iraq and now serves in Afghanistan.
He said he doesn't believe "all religions are equal" but does believe there is only "one way to God" -- and that is through Jesus.