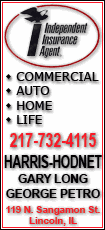 Today's highlight in history:
On May 6, 1910, Britain's Edwardian era came to an end upon the death of King Edward VII; he was succeeded by George V.
On this date:
In 1859, Georgia miner John H. Gregory discovered a lode of gold in Colorado.
In 1861, Arkansas seceded from the Union.
In 1889, the Paris Exposition formally opened, featuring the just-completed Eiffel Tower.
In 1935, President Franklin D. Roosevelt signed an executive order creating the Works Progress Administration.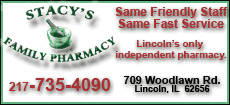 In 1937, the hydrogen-filled German airship Hindenburg burned and crashed in Lakehurst, N.J., killing 35 of the 97 people on board and a Navy crewman on the ground.
In 1942, during World War II some 15,000 Americans and Filipinos on Corregidor surrendered to the Japanese.
In 1954, medical student Roger Bannister broke the four-minute mile during a track meet in Oxford, England, in three minutes, 59.4 seconds.
In 1960, President Dwight D. Eisenhower signed the Civil Rights Act of 1960. Britain's Princess Margaret married Antony Armstrong-Jones, a commoner, at Westminster Abbey. (They divorced in 1978.)
In 1994, Britain's Queen Elizabeth II and French President Francois Mitterrand (frahn-SWAH' mee-teh-RAHN') formally opened the Channel Tunnel between their countries.
In 2002, right-wing Dutch politician Pim Fortuyn (pim fohr-TOWN') was shot and killed in Hilversum, Netherlands. (Volkert van der Graaf was later convicted of killing Fortuyn and was sentenced to 18 years in prison.)
Ten years ago: Jack Mazzan, who'd spent 20 years on death row for the murder of a judge's son, was released on bail, three months after the Nevada Supreme Court reversed his conviction. (Before he could be tried again, Mazzan pleaded guilty to killing Richard Minor Jr. and received a life sentence; Mazzan has since sought parole, unsuccessfully.) Fusaichi (foo-suh-EE'-chee) Pegasus became the first favorite to win the Kentucky Derby since Spectacular Bid in 1979.