Roberts started Game 2 of the World Series against the Yankees and held New York to one run on nine hits through nine innings. With the score 1-1 in the top the 10th, Joe DiMaggio led off with a home run, giving New York a 2-1 win. The Yankees would go on to sweep. Roberts, who pitched in relief in Game 4, finished the series with a 1.64 ERA in 11 innings.
Roberts spent 14 of his 19 seasons in Philadelphia and was the stalwart of their rotation from 1948 to 1961. His 234 wins as a Phillie are even more impressive considering the team lost more games than it won in that stretch. His best statistical season came in 1952, when he went 28-7 with a 2.59 ERA.
Probably the best fastball I ever saw was Robin Roberts," said Hall of Famer Ralph Kiner, who connected for three of his 369 career homers off Roberts. "His ball would rise around six or eight inches, and with plenty on it. And he had great control, which made him very difficult to hit."
He signed as a free agent with the Baltimore Orioles and spent 1962-64 there before winding down his career with the Houston Astros and Chicago Cubs.
Roberts was a control pitcher who relied heavily on his fastball. He threw strikes, sometimes to his detriment. He gave up only 1.3 walks per game over his career, but also gave up at least 40 home runs in three straight seasons.
"I had a high fastball and I either overpowered them or they overpowered me," he once said.
Roberts started five All-Star games and was placed on the team seven times. His best years came before the Cy Young Award, but Roberts twice was chosen pitcher of the year by The Sporting News. He also was the publication's player of the year in 1952.
Roberts was elected to the Baseball Hall of Fame in 1976. He remains the franchise's career leader in games pitched, complete games and innings pitched. He was the leader in wins and strikeouts until Steve Carlton eclipsed those marks.
Robin Evan Roberts was born Sept. 30, 1926. His parents, Tom and Sarah, had moved to central Illinois from Wales in 1921. His father was a coal miner and Roberts grew up listening to Cubs games on the radio.
Roberts played baseball, basketball and football at Lanphier High School in Springfield before going to Michigan State, where he starred in basketball and baseball.
"I went out for the baseball team at Michigan State," Roberts once said. "They asked me, 'Well, what do you play?' And I said, 'What do you need?' And they said, 'Pitchers.' So I said, 'Well, I'm a pitcher.'"
During the summers of 1946 and 1947, Roberts pitched in the semiprofessional Northern League for Montpelier, Vt. He signed with the Phillies for $25,000 following his college graduation in 1947. He spent little time in the Phillies' farm system before being called up.
After retiring from baseball, Roberts was a stockbroker and baseball coach at the University of South Florida.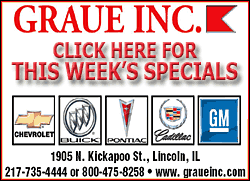 Best-selling author James Michener, who lived outside Philadelphia, once summed up Roberts' career in The New York Times.
"For two generations of fans, he symbolized the best in athletic competition," Michener wrote. "Day after day he went out there and threw that high, hard one down the middle, a marvelously coordinated man doing his job. If he had pitched for the Yankees he might have won 350 games."
Roberts is survived by four sons, one brother, seven grandchildren and one great-grandson, the Phillies said. His wife, Mary, died five years ago.