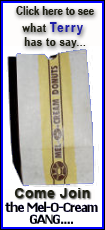 "I've got to play with it," he said.
James made it through a complete practice Thursday without his elbow "flaring up" as the Cavaliers got in a final workout before heading to Boston for Game 3 on Friday night. After the Celtics' win in Game 2 on Monday evened the series, James spent the past few days icing his elbow and undergoing electrical stimulus treatments.
A scheduled second MRI has been canceled, but James said doctors have told him his injury, diagnosed as a sprain and bone bruise, isn't going away anytime soon.
"It could be a recurring thing through the whole playoffs," he said. "If we continue to win and continue to be in the playoffs it could be a recurrence, and it may not be better until the offseason."
Wearing a short, black sleeve over his elbow, James shot jumpers from all over the floor during the portion of practice open to the media. He even launched a few long 3-pointers before leaving the gym.
Dealing with the physical part is only one aspect of his injury. For James, trying to block out the pain and still perform at a high level has been a challenge. He'd like to ignore it, but that's not possible when he feels a twinge in the elbow or when the joint locks up.
"If it's hurting throughout the game, there is no way it can stay off your mind," he said. "You want to be conscious about it, but at the same time I need to find a way to help the team no matter if it's hurting or not. There is no way you can not think about it."
James' elbow has been the talk of Cleveland. The city's fragile fans, who always expect the worst, are concerned the Cavaliers have been struck by the same curse that has bedeviled the Indians and Browns, leading to a 46-year championship drought.
The injury's timing is unfortunate, but there isn't anything James -- or anyone else -- can do.
Since the Cavs were eliminated in last year's Eastern Conference finals by Orlando, James has been on a mission to end his seventh pro season by hoisting the Larry O'Brien Trophy.
This isn't an obstacle he could have planned for.
"It sucks," he said. "For the most part all season I was healthy and if I had to play all 82 games, I would have. To have an injury at this point in the season where it may slow you up a little bit, it sucks. But it's a part of the game. Nobody feels sorry for me or for our team, and we move on."
James is averaging 29.5 points in the first two games, but his passiveness in Game 2 was alarming for the superstar. He has attempted just five outside shots in the opening halves, and when he's had breakaways he has delivered soft, two-handed dunks instead of his normal, signature windmills.