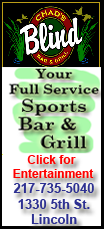 City officials approved a contract Wednesday that should be the final hurdle to adding the Baltimore Grand Prix to the Indy Racing League's schedule starting next year. The IRL is expected to sign a sanctioning agreement in the next two weeks, according to a letter sent Monday to city officials.
The race would be the Indianapolis-based league's only event in the mid-Atlantic region, giving it a foothold in a densely populated area that has little history with open-wheel racing.
"The IRL has been looking to get into the mid-Atlantic marketplace for years," said Martyn Thake, who'll be designing and building Baltimore's track.
The course would take drivers through the heart of downtown, speeding past the Inner Harbor and looping around Oriole Park at Camden Yards. The route will have four or five good passing opportunities, Thake said.
"It's what's behind the walls that makes the difference," Thake said. "It's going to look so cool on TV. The blimp shot is going to be spectacular."