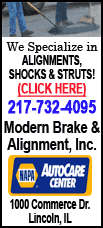 Halladay (6-1) allowed two runs -- one earned -- and seven hits in seven innings. He tied a season high with nine strikeouts, and even talked manager Charlie Manuel into letting him get one more out after allowing a run in the seventh.
Raul Ibanez also homered for the Phillies, who took the last three in a four-game series matching a pair of NL division leaders.
Cardinals starter Kyle Lohse (0-2) allowed five runs -- three earned -- and nine hits in four innings.
It was fitting that Werth got the Phillies going on a day the organization mourned the loss of its greatest right-handed pitcher. Werth was Roberts' favorite player because he also came from Springfield, Ill. After rounding the bases, Werth pointed toward the sky probably as a gesture to Roberts.
Halladay didn't need any more run support. Acquired from Toronto in the offseason, Halladay has been the dominant ace the Phillies and their fans expected. The six-time All-Star right-hander and 2003 AL Cy Young Award winner has a 1.45 ERA and two shutouts in his first seven starts in the NL.
The Phillies jumped ahead 3-0 on Werth's drive in the first. Chase Utley hit a two-out single and Ryan Howard walked before Werth hit an opposite-field shot to right.
Howard hit a two-out, two-run single for a 5-1 lead in the second. Halladay reached on shortstop Tyler Greene's throwing error to start the inning and Shane Victorino doubled. Lohse nearly escaped the jam by striking out Placido Polanco and retiring Utley on a shallow fly. But Howard delivered a single to center.