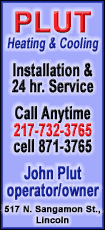 The loss dropped the Padres percentage points behind the San Francisco Giants in the NL West.
The home run ended Stauffer's streak of 17 1-3 scoreless innings to open the season. Stauffer (2-1) had been the only major leaguer to have pitched at least 15 innings this year without allowing a run.
The Padres had runners on first and second with two outs in the 10th before Manny Corpas (1-1) got Kyle Blanks to fly out to right. Corpas pitched the final 2 2-3 innings.
Blanks reached second with two outs in the eighth after a strikeout, wild pitch and an error on catcher Miguel Olivo. Blanks swung and missed at Rafael Betancourt's pitch that was in the dirt and got away from Olivo. Blanks hustled to first and Olivo's throw was wide and caromed off the front of the stands and into short right. Blanks slipped and fell rounding first but got up and had time to pull into second base standing up.
After all that, he was stranded when Jerry Hairston Jr. struck out.
Clint Barmes had three hits and three RBIs for the Rockies. Blanks had two RBIs for San Diego.
The Padres went ahead 5-3 with a four-run fourth highlighted by left-hander Clayton Richard's two-run double with two outs. Richard had given up three runs in the third inning as the Rockies took a 3-1 lead.
Richard threw 103 pitches through five innings and was replaced by Edward Mujica opening the sixth. Mujica walked Olivo and gave up an RBI double by Barmes, followed by an RBI triple by pinch-hitter Seth Smith, both into the right-center gap, as the Rockies pulled into a 5-5 tie.