Both Quinn and Brady spoke to the Illinois Retail Merchant's Association and Illinois Manufacturers' Association about the state budget, cuts, spending and taxes. And the two candidates showed they have very different answers to those questions.

Quinn talked up his support for business, noting that Ford decided to expand its Chicago-area plant, that Caterpillar is rehiring and that the economy is slowly turning around.

But the governor was vague about his proposed 33 percent income tax increase, referring to it as the surcharge for education. But the governor said Illinois' business community has made it clear for years that they want better education.
"And I know your businesses, whether they be retail or manufacturing, you depend on smart people to do complex jobs," Quinn said. "We've got to have individuals who can innovate, who can create new products, start new businesses. We want Illinois to be a place that's open to entrepreneurial activity."
There was little support for a tax hike among the business crowd. Janice Christiansen with the Illinois Manufacturers' Association said business owners want to see some results before they're ready to reinvest in state government.
"We've done everything possible to keep our doors open this year. ... We have run our companies like what we are, a business," she said. "We wish everyone in Springfield would act like that also."
The GOP's Brady played to that message. The Republican state senator from Bloomington said he'd cut taxes and cut spending.
"Gov. Quinn thinks the solution to Illinois' budget problems is to raise your tax rates. I realize we need revenues, but higher taxes and fees have not raised the revenues we need to balance the state's budget," Brady said. "What works is to create jobs."
Quinn said it's time the state create an incentive for people with jobs to spend, and he pushed for a sales tax holiday for back-to-school shoppers.
"As we come into the second-largest shopping season, next to Christmas, that's the school-supply-buying season. ... We want to make sure we have a school supply tax holiday in Illinois," Quinn said.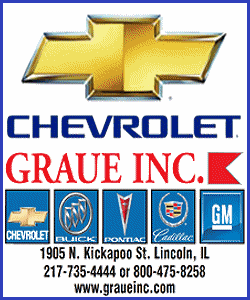 The governor supported the same idea last year but couldn't bring lawmakers around. Brady said Quinn should think about more than just short-term tax relief.
"I think we need to (do) anything we can to reduce the tax burden on families and businesses," Brady said. "But an eight-day holiday doesn't make near as much sense as overall reduction."
Brady got two standing ovations from the crowd, compared with the tepid applause for Quinn.
After the tax and business speeches, the two candidates then clashed with each other on what the governor said is Brady's "down" attitude about the state.
"I think there's a lot of hand-wringing on the part of Sen. Brady and others," Quinn said. "I think it's important to have a governor who is a positive person about the Illinois economy."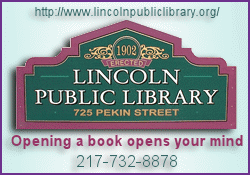 But Brady said Quinn has little to be positive about and brushed off the "down" tag.
"Gov. Quinn wants to mask the fact that his first 12 months cost Illinois over 250,000 jobs, I'm out there talking to the families. I am a cheerleader, by the way. Illinois has more opportunity than any state in the nation, but ... I'm trying to get the point across to him that we can't afford a 33 percent tax increase."
Quinn and Brady's sniping most likely will continue to heat up as the two draw closer to the Nov. 2 election.
[Illinois Statehouse News; By BENJAMIN YOUNT]'