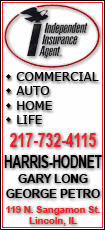 A low pressure system developing over the Rockies would strengthen as it moved into the Plains. Flow around the system would pull moisture in from the Gulf of Mexico, while also creating a warm front to the east and a cold front to the south.
Scattered showers and thunderstorms would develop along the warm front and track through the upper Midwest and upper Mississippi River Valley. Forecasters said these storms may turn severe, so areas of heavy downpours, strong winds and hail were expected. Rainfall totals would range between a quarter and half an inch, with over an inch in areas of thunderstorm development. Widespread scattered showers would cover most of the northern Plains and Great Lakes on Friday.
New England and the Northeast would see increasingly cloudy skies with a chance for rain in the evening.
Behind this system, flow around the low would continue pushing moisture and cool air over the northern Rockies. Thus, a few light and scattered snow showers were expected to persist. Due to overnight lows dropping from 10-20 degrees below normal, some areas of the northern Plains may even see some sleet and snow late Friday night, forecasters said.
To the South, the cold front would extend into the lower Mississippi River Valley and kick up some scattered showers. Ahead of this front in Georgia and Florida, warm and humid conditions were expected to allow for afternoon thunderstorm development.
In the West, high pressure building over the West Coast would bring another pleasant day to California. The Pacific Northwest would see some patchy clouds due to residual moisture over the region.
Temperatures in the Lower 48 states Thursday ranged from a low of 12 degrees at Yellowstone, Wyo., to a high of 104 degrees at Pecos, Texas.