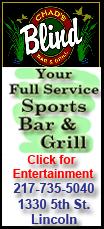 "It's a pretty good feeling," Kubel said. "It's an even better feeling that we finally beat them."
Rivera replaced Joba Chamberlain (1-2) with the bases loaded and a 3-1 lead and walked Jim Thome. Kubel then pulled a 1-0 pitch into the seats in right, startling the crowd of 46,628 at Yankee Stadium.
"You probably should have recorded that. Take pictures. It's probably not something you will see often," Twins manager Ron Gardenhire said of Rivera's off day. "He's the best in the game."
Kubel's third homer of the season and sixth career slam snapped a string of 51 straight converted save opportunities for Rivera at home, tying the major league record set by Eric Gagne with the Dodgers. It was the first grand slam off Rivera since Bill Selby's game-ending shot for Cleveland on July 14, 2002.
"You assume he's going to close every single game," Yankees slugger Mark Teixeira said. "If you ask people in New York, they probably think his save percentage is a thousand, because that's how good he is."
Rivera hadn't allowed a run in 11 innings this year. The ace closer issued his fourth career bases-loaded walk and first since Oakland's Keith Ginter on May 6, 2005, before allowing his fourth grand slam, according to STATS LLC.
"Home run, anything can happen. But walking a run in is unacceptable," Rivera said. "You can not go in there and do that."
The Yankees tried to rally in the ninth, starting the inning with a pair of singles off Jon Rauch. But the closer struck out Derek Jeter, Brett Gardner and Teixeira to hold on for his 10th save in 11 chances.
Nick Blackburn (4-1) allowed three runs and nine hits in seven innings for Minnesota, which picked up its first win against New York since Aug. 13, 2008. The Twins had lost 12 straight overall against New York, counting the sweep in last year's AL division series.
"This is as good as it has been," said Blackburn, who has won three consecutive starts. "There was no point where I had to make adjustments. The last couple of games I was making adjustments during the game."
Brian Duensing and Matt Guerrier combined to work a hitless eighth before Rauch closed it.
Randy Winn had a two-run triple and Teixeira collected two more hits for the Yankees, who had won six straight at home. Teixeira is batting .339 (21 for 62) with 20 RBIs in 15 May games after hitting .136 in April.