The salaries must be set 180 days before the election. Both the fiscal year and new terms begin on Dec. 1.

The finance committee held lengthy discussions during its March and April sessions. The committee's recommendations were brought to the full board in April but failed to gain adequate support and were sent back to committee. Discussion continued to evolve during the May committee and board-of-whole meetings.

Finance chairman Chuck Ruben explained that the state of Illinois set up the regulating statute so that the county board sets these salaries for the full term and by position. This is done to protect officials from favoritism or discrimination by board members.

Currently salaries for the treasurer, the county clerk and recorder, and the circuit clerk are all at $50,000 per year. The sheriff's salary is at $60,995.

A number of committee and board members struggled to find a manner to compensate multi-term employees for their faithfulness and experience, saying that their work provides consistency to the work shared between offices.

When the board looked at what other counties are doing, Ruben directed reference to a list of about 20 similar-sized counties. He said that on that list, the salaries for the county clerk and treasurer positions were exactly alike in any one county.

Bill Martin supported Ruben, saying, "These salaries are structured the same by so many different counties, even ourselves, for a reason." Separating the salaries by the person could lead to problems down the road, such as "the possibility is always there that some could leave during their term and their replacement would assume that salary," he said. He thought it could be complicated to get an elevated salary back to a base for the next term. "You need to consider what kind of conditions you establish for future boards," he said.

While looking at equality with other counties, Rick Aylesworth said that Logan County is at the bottom end of what other counties of like size pay their sheriff. Neighboring Mason County with a population of 16,000, half the population of Logan County at 31,000, pays its sheriff $64,000. He said that there's considerably more work to be done in a larger county.

In addition, the sheriff's position lost almost $10,000 in the last two years due to the state taking one and a half stipends away.

Kevin Bateman proposed bringing the sheriff's salary up even with that of the Mason County sheriff, beginning at $64,500, plus 3 percent raises each year, coming to $66,435, $68,428 and $70,480 in subsequent years.

Also, Jan Schumacher noted that other counties our size pay their county clerk and recorder position a little more. Dave Hepler proposed paying this position a flat $60,000 a year for the next four years with no raises.

The proposed treasurer salary would begin at $51,500 and with standard annual 3 percent raises go to $53,000, $54,600 and $56,300 in subsequent years.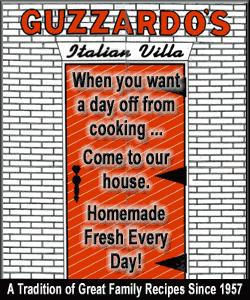 The circuit clerk position on this year's ballot is to finish out a two-year vacancy created by the early departure of Carla Bender. It was proposed that like the treasurer's position, this salary would begin at $51,500 and go to $53,000 the next year.
Board member Pat O'Neill observed the difficult position the state puts local government in by requiring that salaries be set for four years. He cited that new figures just came out showing a record number of foreclosures and job losses for an extended period.
Most board members expressed concern about the uncertainty of various tax revenues, particularly the state's intention to cut the county's share of income taxes from 10 percent to 5 percent. There is also concern about increasing costs, such as health and liability insurance, which are large numbers that keep going up.
Currently, the latest general fund numbers show the county's bottom line up from the same time last year. The general fund had $1,641,000 in it. That's $862,000 higher than the year before, but Ruben was quick to point out that this includes $400,000 in tax anticipation warrants. Taking out that and a little other floating money puts the balance at $378,010.
Additionally, he said these figures could not be relied on at this time due to large numbers that can come in on different dates between one quarter and another, from one year to another.
He said, "If you want to know where we're going to be, I don't have a clue."
O'Neill observed that departments appear to be doing a good job of holding down costs, with almost $300,000 less in expense.
The proposed salaries will brought to a formal vote Tuesday evening.
[By JAN YOUNGQUIST]