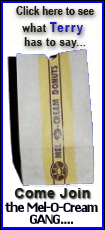 The Padres bounced back from being swept in three games by the Los Angeles Dodgers. The Giants came in trailing San Diego by a half-game after they swept the Houston Astros.
Richard (3-2) beat Cain (2-3) for the second time in a span of six games by holding the Giants to one run and three hits in seven innings. The left-hander also beat Cain 5-2 at San Francisco on Wednesday in the middle game of a three-game sweep. The Padres also swept the Giants in San Diego a month ago. Richard and Cain faced each other in that series, too, but neither got a decision.
Mike Adams threw a scoreless eighth, issuing consecutive two-out walks to Andres Torres and Pablo Sandoval before getting Bengie Molina to ground out. Heath Bell allowed Aubrey Huff's double leading off the ninth before retiring the side for his 11th save in 13 chances.
The Giants have totaled only nine runs in the seven losses to San Diego.
Gonzalez launched an 0-2 pitch from Cain an estimated 413 feet over the fence in straightaway center field with two outs in the first. It was his eighth.
The Giants tied it in the fourth when Richard allowed consecutive singles by Sandoval and Molina opening the inning, then gave up Juan Uribe's RBI base hit with one out.
The Padres went back ahead with two outs in the fifth when Chase Headley singled in David Eckstein. They got an insurance run in the seventh when, with the bases loaded, reliever Sergio Romo hit slumping Kyle Blanks with a pitch. Blanks came into that plate appearance 3 for 34 (.088) in May. His last RBI had been May 7.