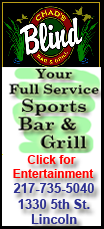 In Europe, the FTSE 100 index of leading British shares was down 115 points, or 2.2 percent, at 5,192.34 while Germany's DAX plunged 153.41 points, or 2.5 percent, to 6,002.42. The CAC-40 in France was 119.38 points, or 3.3 percent, lower at 3,497.94.
Wall Street was poised for another bout of selling at the open later -- Dow futures were down 80 points, or 0.8 percent, at 10,410 while the broader Standard & Poor's 500 futures fell 10.40 points, or 0.9 percent, at 1,108.30.
The latest bout of selling in the markets emerged Tuesday when the German regulator announced it was banning so-called naked short-selling of eurozone government bonds, as well as shares in ten key German financial institutions until March 31.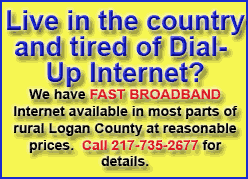 In a typical short sale, a trader sells borrowed shares in hopes of buying them cheaper later and profiting on the difference. A "naked" short is when traders sell shares without borrowing them first.
The unexpected decision sent shock waves through the markets, especially as it was done unilaterally by the eurozone's largest economy. The move came just as lawmakers begin a debate over authorizing Germany's euro123 billion contribution to an emergency support fund for the eurozone's highly indebted countries aimed at reassuring financial markets so they won't sell off government debt.
The euro was the main casualty of the German move, dropping to a fresh four-year low of $1.2146 earlier before recovering somewhat to trade at $1.2185.
"Unless the world sings from the same hymn sheet -- the rest of the EU, Britain and the U.S. all on board -- it is a useless exercise that just creates seismic ripples of unrest," said David Buik, markets analyst at BGC Partners.
German Chancellor Angela Merkel defended the measure, telling lawmakers that Europe faces an "existential" test as it tries to shore up the euro. The ban on naked short-selling, she indicated, was part of a strategy to rein in speculators.
Merkel insisted that closer oversight of the financial world was needed to assert the "primacy of politics" in the debt crisis that has engulfed Greece, most notably, and sent the euro plunging on foreign exchange markets.
In the markets, the ban also brought back memories of a widely considered unsuccessful attempt by the U.S. and British authorities to prop up stock markets at the end of 2008 in the wake of the collapse of Lehman Brothers and the ensuing crisis that gripped the banking sector.