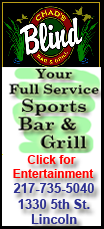 Former Irish President Mary Robinson says the GAVI alliance, a partner of the Bill and Melinda Gates Foundation, wants to send pneumonia and rotavirus vaccines to more than 40 developing countries. But it needs $2.6 billion in funding through 2015.
Robinson, GAVI's chairwoman, said Tuesday that WHO's support would be a "terrific step forward. Pneumonia is the biggest child killer, and there's such an inequity to it."
Britain proposed the resolution at WHO's 193-nation World Health Assembly. It should come to a vote by Friday.
Britain's GlaxoSmithKline and U.S.-based Pfizer Inc. make pneumonia vaccines.