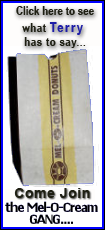 At least 10 insurgents were killed as Taliban suicide bombers attempted to breach the defenses of the base north of Kabul, while others fired rockets and grenades inside, according to a statement issued by U.S. forces.
The attack started around 3 a.m. Blasts and gunfire only subsided around midday, said Master Sgt. Tom Clementson, a spokesman for U.S. forces. No insurgents managed to get into the base and none were able to detonate their suicide vests, the statement said.
The Bagram attack came a day after a suicide bomber struck a U.S. convoy in Kabul, killing 18 people. The dead included five American troops and a Canadian, making it the deadliest attack on NATO in the Afghan capital in eight months.
The back-to-back attacks show the militants intent to strike at the heart of the U.S.-led mission, apparently part of an offensive announced by the Taliban earlier this month -- even as NATO prepares for a major operation to restore order in the turbulent south.
In the latest violence in the south, a NATO service member died in a bomb attack Wednesday, the military alliance said in a statement. It did not provide further details.
The Taliban claimed responsibility for both the Kabul bombing and the attack at Bagram, 30 miles (50 kilometers) north of Kabul. Taliban spokesman Zabiullah Mujahid said 20 suicide attackers were involved.
An Afghan provincial police commander, Gen. Abdul Rahman Sayedkhail, said the attack began when U.S. guards spotted would-be attackers in a car just outside the Bagram base. The Americans opened fire, triggering a gunbattle in which at least one militant triggered his suicide vest. Running gunbattles broke out as U.S. troops hunted down the other attackers.
Four of the killed insurgents were intended suicide bombers, the U.S. statement said. The base was undamaged except for "minor" damage to one building, it added. Spokesmen had previously said the building was not strategically important.
In February 2007, a suicide bombing killed more than 20 people at a Bagram security gate while Vice President Dick Cheney was inside the base. Cheney was unhurt but the Taliban said he was the target.
Tuesday was the deadliest day of the year for U.S. forces in Afghanistan with seven Americans dead -- including two who died in separate attacks in the south. Twelve Afghan civilians also died in Tuesday's blast -- many of them on a public bus in rush-hour traffic along a major thoroughfare that runs by the ruins of a one-time royal palace and government ministries.
The attacks follow a Taliban announcement earlier this month of a spring offensive -- "Operation Al-Fatah" or "Victory" -- which would target NATO forces, foreign diplomats, contractors and Afghan government officials.