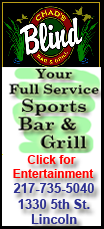 Like a school of fish, the other bikes casually wiggle out of the way as if part of a choreographed chaos. This dance of traffic violations, repeated practically every minute somewhere in Vietnam, has made the country's roads among the most dangerous anywhere. Now the government is trying to crack down, launching hefty fines Thursday for everything from racing to excessive horn tooting.
"I've been to many countries, but I've never seen traffic like what's in Vietnam," said Than Van Thanh, a manager of the government's National Committee for Traffic Safety. "Over the past five years, the traffic accidents in Vietnam have remained very high. Every day 31 people never return to their homes."
Vietnam reported 11,500 traffic-related deaths last year, but experts say the actual number could be double that. The World Health Organization says the rate is probably about 20 deaths per 100,000 people, among the world's highest.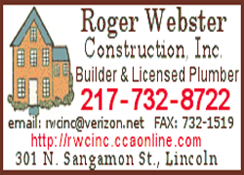 The new fines increase penalties up to seven times for various offenses, with the steepest hikes in Hanoi and Ho Chi Minh City, the two largest cities. Car drivers caught running a red light -- a common occurrence -- will be fined up to 1.2 million Vietnamese dong ($63) in either city, while motorcyclists, who account for 95 percent of Vietnam's traffic, will owe up to 500,000 dong ($26).
Though fines are lower in rural provinces, they remain pricey for many in a country with an average monthly income of about $80. However, some have argued the new penalties will not deter the growing nouveau riche, who cruise the streets on expensive Vespa motorbikes or behind the wheels of BMWs and even Bentleys.
Zigzagging, a dangerous practice where drivers whip in and out of traffic to pass others, will carry a fine of up to 12 million dong ($630) for cars and 7 million dong ($370) for motorbikes. For that offense, along with going the wrong way on a one-way street, drivers will now also be stripped of their license for 30 days.
Traffic troubles have grown alongside Vietnam's rapid economic development, while infrastructure has lagged behind. Narrow streets and limited public transit have led to rush-hour gridlock, with roaring motorbikes transforming sidewalks into extra lanes.
Every day, 7,000 new motorbikes and 500 new automobiles hit the road in the Southeast Asian country of 86 million people, but safety awareness from helmets and seat belts to drunk driving has not caught up, said Jean-Marc Olive, head of the WHO in Vietnam.
"The country is developing so fast, they need to change the attitude and the conduct of the people, but it is not going to happen in one day," he said.