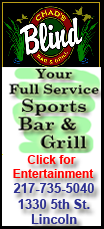 Andrew Ladd and Troy Brouwer also scored and Antti Niemi made 25 saves for the Blackhawks, who have a 2-0 series lead. This is the closest Chicago has been to making the Stanley Cup final since getting there in 1992.
The series moves to Chicago for Game 3 on Friday night and Game 4 on Sunday. That may not be the best thing for the Blackhawks, who are only 3-3 at home this postseason.
Chicago has had its most success on the road, clinching the first two series in Nashville and Vancouver before taking the first two against the top-seeded Sharks in a heavyweight conference final.
The Blackhawks are the fifth team to win seven straight road games in a postseason, joining Colorado (1999), New Jersey (1995), and the New York Islanders (1980 and '82), according to STATS LLC.
Patrick Marleau scored both goals for the Sharks, who dropped to 0-5 at home in two trips to the conference final. They also lost the first two at home to Calgary in 2004 before tying the series with two road wins. They lost Game 5 at home and were eliminated the following game -- the closest they've ever been to the Stanley Cup.
Now unless they can win at least one game in Chicago to avoid the sweep, the Sharks won't have another shot to win at home this postseason. San Jose has lost all seven playoff series after falling behind 2-0.
After winning the opener on Byfuglien's tiebreaking goal in the third period, the Blackhawks took control of Game 2 midway through the second period. Byfuglien and his 257-pound body played a big role once again.
With Byfuglien planted right in front of Evgeni Nabokov, Patrick Kane threw a puck on net from just inside the blue line that deflected off Byfuglien's stick to give Chicago a 2-0 lead 6:59 into the second.