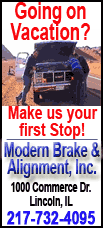 The World Health Organization's 193 member states endorsed the strategy in a consensus vote on Wednesday.
It contains a series of optional measures to combat harmful drinking, from lowering blood alcohol limits for drivers to restricting opening hours of bars and liquor stores.
The most contentious proposals affect brewers and liquor manufacturers, and deal with pricing and marketing.
The deliberations have been closely watched by the alcohol industry, which is wary of new taxes and advertising controls. Groups supporting brewers and liquor manufacturers say taxes and marking controls don't reduce abuse.