The effort is part of a broader plan to remake the public image of the Food and Drug Administration, which has come under fire for being too secretive.
An agency taskforce is suggesting 21 ways the FDA could release more information to the public in areas like drug evaluation and in food manufacturing inspections, another area in which it has oversight responsibility.
Agency leaders stressed that the FDA is merely considering the changes and that some would require legal changes by Congress to implement.
The FDA has long operated under strict confidentiality rules because its scientists handle reams of proprietary information from food, drug and device companies.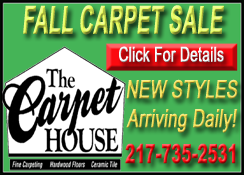 However, that operating style has come under fire in recent years from critics who have charged that the agency is too slow to disclose drug safety issues.
The changes suggested in the 67-page report would mark an about-face from current policies that allow manufacturers to control most public information about products in development.
Deputy Commissioner Dr. Joshua Sharfstein said greater transparency would benefit both consumers and companies, who will be able to learn from the success and failures of competitors.
"The more people see how the agency approaches this the more they'll understand the kind of data they need and the more rapid and efficient approvals could be," Sharfstein said during a call with reporters.
Problems with FDA transparency were highlighted in 2004 when the popular painkiller Vioxx was pulled from the market five years after its approval, because of links to heart attack and stroke. Critics said lives could have been saved if the agency had opened up more to outside researchers and health advocates.
Half of the new suggestions are designed to give more information about experimental drugs and devices under review at the agency. Under current FDA regulations, communication about such products is extremely limited. In the initial months of review FDA spokespersons will not even confirm the existence of a new drug application. Additionally, when the FDA declines to approve a treatment, it allows the manufacturer to make the announcement -- usually in the most vague terms possible.
Under the proposals posted online, the FDA would begin publishing rejection letters to drug and device manufacturers, including any safety concerns that led to the decision.
The Pharmaceutical Research and Manufacturers Association said Wednesday it is reviewing FDA's proposal and generally supports increased transparency.