Gene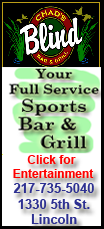 ral manager Ed Wade said Oswalt's agent, Bob Garber, contacted owner Drayton McLane earlier this week to make the request. When asked if it was a request or a demand, Wade said that distinction didn't matter.
"Roy's contract has a no-trade clause, not a trade-me clause," Wade said. "There is no rule that allows a player in his contract status to demand a trade. So demand, request, hold your breath until you turn blue, it's all the same. It's acknowledged and noted."
The 32-year-old Oswalt recently said he would be willing to waive his no-trade clause.
Wade said he wants to win with Oswalt on the Astros. Houston went into Friday night's game against Tampa Bay with the worst record in the National League at 14-27.
McLane said the call came a few days ago and that there has been no movement by anyone in the organization since then. That doesn't mean the team won't consider the request in the future.
"I always consider everything that would make the Houston Astros better," McLane said. "So we'll certainly look at that, but we'll look at a number of other things also."
Oswalt has made nine straight quality starts to open the season but is 2-6 with a 2.66 ERA. He has gotten the lowest run support in the league.
McLane said he's been around long enough that nothing surprises him and that he wasn't disappointed by Oswalt's request.