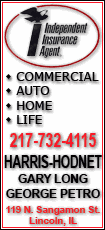 In Europe, the FTSE 100 index of leading British was up 9.01 points, or 0.2 percent, at 5,071.94 while France's CAC-40 rose 20.52 points, or 0.6 percent. Germany's DAX was 25.42 points, or 0.4 percent, lower at 5,803.83.
Earlier in Asia, China's Shanghai Composite index jumped 3.5 percent to 2,673.42 as jitters of tighter credit policies eased amid mounting hopes for the yuan to appreciate. Most other stock markets in the region were buoyed by Beijing's apparent willingness to talk about currency reform.
China's president Hu Jintao said at the opening of talks with a U.S. delegation headed by Treasury Secretary Timothy Geithner that the country "will continue to steadily advance reform of the yuan exchange rate."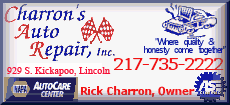 In response Geithner welcomed the fact that China's leaders have "recognized that reform of the exchange rate is an important part of their broader reform agenda."
Most analysts think it's crucial that the yuan is allowed to rise against the dollar if the world economy is to grow in a more balanced manner in the months and years ahead.
For many years the Chinese authorities have kept their currency artificially low against the dollar, partly as a means of boosting their exports to the United States. As a result, China has built up a massive trade surplus with the U.S.
"Positive signals coming out of Geithner's meeting in Beijing will add to risk appetite as it reduces the risk of a trade war," said Hans Redeker, global head of foreign exchange strategy at BNP Paribas.
Risk appetite has also been buoyed by the refusal by most EU countries to follow Germany's shock decision last week to ban naked short-selling, a type of speculative trade.
Though the ban caused consternation and contributed to heavy losses in stock markets as well as the euro currency, there does not seem to be much of an appetite elsewhere in the world to introduce similar measures.
Nevertheless, Europe's debt crisis, which has already seen Greece bailed out and raised questions about the future of the euro currency, is never too far from investors' minds.
Wall Street, which ended last week strongly, is set to open lower later -- Dow futures were down 37 points, or 0.4 percent, at 10,123 while the broader Standard & Poor's futures fell 5.7 points, or 0.5 percent, to 1,078.90.