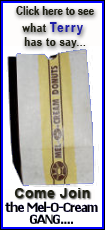 Not surprisingly, murders involving firearms are more common among city youth. But gun suicides and accidental fatal shootings level the score: They are more common among rural kids.
"This debunks the myth that firearm death is a big-city problem," said lead author Dr. Michael Nance of Children's Hospital of Philadelphia. "This is everybody's problem."
The findings were published Monday in the journal Pediatrics.
The researchers analyzed data on nearly 24,000 gun-related deaths among children 19 and younger from 1999 through 2006. That included about 15,000 homicides, about 7,000 suicides and about 1,400 accidental shootings for the eight-year period.
The researchers sorted them by county then compared the gun death rates for the most urban counties- those with populations of 1 million or more, like Dallas County in Texas -- and the most rural counties -- the ones far from cities or with fewer than 2,500 people, like Powder River County in Montana. They found essentially the same rate, about 4 deaths per 100,000 children.
A previous analysis of adult deaths found similar patterns.