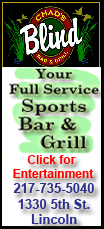 President Lee Myung-bak also pledged to haul Pyongyang back to the U.N. Security Council for possible additional international sanctions and prohibited North Korea's cargo ships from passing through South Korean waters -- in retaliation for the March 26 sinking.
In Washington, the White House said President Barack Obama fully supports the South's measures, and the traveling U.S. secretary of state said she was conferring on a response to the North's "provocative acts" with China, a veto-wielding permanent seat holder on the Security Council.
"U.S. support for South Korea's defense is unequivocal, and the president has directed his military commanders to coordinate closely with their Republic of Korea counterparts to ensure readiness and to deter future aggression," a statement from the White House said.
Lee called it a "critical turning point" on the tense Korean peninsula, still technically in a state of war because the fighting ended with a truce, not a peace treaty.
"We have always tolerated North Korea's brutality, time and again. We did so because we have always had a genuine longing for peace on the Korean peninsula," Lee said in a solemn speech to the nation from the halls of the country's War Memorial.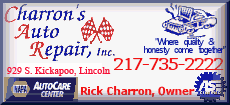 "But now things are different. North Korea will pay a price corresponding to its provocative acts," he said.
U.S. Secretary of State Hillary Rodham Clinton warned of a "highly precarious" security situation in the region, and said North Korea's neighbors, including Pyongyang ally China, understood the seriousness of the matter.
Clinton would not say whether such action would include new international sanctions against the North, and said she was engaged in intense consultations with China and other nations about the next step.
"We are working hard to avoid an escalation of belligerence and provocation," Clinton said.
So far, China has refrained from criticizing the North, which it supplied with troops during the Korean War.
The sinking of the Cheonan near the Koreas' western maritime border was South Korea's worst military disaster since the three-year Korean War. An international team of investigators said last week that a torpedo fired from a North Korean submarine tore the ship in two.
Pyongyang disputes the maritime border unilaterally drawn by U.N. forces at the close of the war, and the Koreas have fought three bloody skirmishes there, most recently in November.
Defense Minister Kim Tae-young said the U.S. and South Korea would hold anti-submarine military exercises in the waters soon. The U.S. has 28,500 troops in South Korea -- a major sore point for the North.
South Korea's military, on guard to defend the nation from further North Korean aggression, will also resume blaring anti-North Korean propaganda back over the border -- a sensitive practice suspended in 2004 amid warming ties, officials said.
Lee called the sinking of the Cheonan yet another example of "incessant" provocation by communist North Korea, accused in a 1983 attack on a presidential delegation that killed 21 people and the bombing of an airliner in 1987 that claimed 115 lives.
North Korea routinely denies involvement in the attacks, and has steadfastly denied responsibility for the Cheonan sinking. Naval spokesman Col. Pak In Ho warned last week in comments to broadcaster APTN that any move to retaliate or punish Pyongyang would draw "all-out war."