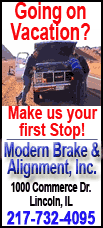 The government declared a state of emergency as sporadic gunshots rang out in gritty West Kingston, stronghold of Christopher "Dudus" Coke, a Jamaican "don" charged in the U.S. with drug and arms trafficking. His defiant supporters turned his Tivoli Gardens neighborhood and other areas into a virtual fortress with trashed cars and barbed wire.
Four police stations came under heavy fire from gangsters roaming the streets with high-powered guns. In barricaded Hannah Town, close to Tivoli Gardens, black smoke spiraled into the sky from one that was set aflame by molotov cocktails.
Officers fled the burning station in impoverished West Kingston, where a 2001 standoff between gunmen and security forces killed 25 civilians as well as a soldier and a constable.
Authorities said two security officers had been wounded by Sunday night.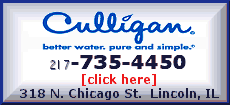 Police said the attacks were unprovoked. It called for all "decent and law-abiding citizens" in the troubled areas to immediately evacuate their homes and said security forces would ferry them out safely.
Police Commissioner Owen Ellington said "scores of criminals" from gangs across the Caribbean island had traveled to West Kingston to join the fight. "It is now clear that criminal elements are determined to launch coordinated attacks on the security forces," he said.
In a gritty section of the capital of an island known more for reggae and all-inclusive resorts, the violence erupted after nearly a week of rising tensions over the possible extradition of Coke to the United States.
Prime Minister Bruce Golding had stalled the extradition request for nine months with claims the U.S. indictment relied on illegal wiretap evidence. After Golding reversed himself amid growing public discontent over his opposition, Coke's supporters began barricading streets and preparing for battle.
Before Sunday's shooting started, police urged the neighborhood boss to surrender, calling the heavy barricades encircling his slum stronghold a sign of "cowardice."
The U.S., Canada and Britain issued travel alerts Friday warning of possible violence and unrest in Jamaica. Most islanders have been avoiding downtown Kingston.
The state of public emergency, limited to the parishes of Kingston and St. Andrew, will be in effect for one month unless extended or revoked by lawmakers, the government said.
In a national address Sunday night, Golding said the order gives authorities the power to restrict movement and effectively battle violent criminals. Security forces will also be able to conduct searches and detain people without warrants.
Golding stressed that Kingston "is not being shut down," and schools and businesses outside the battle zone will be open.