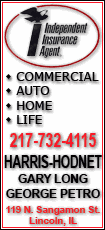 U.S. Secretary of State Hillary Rodham Clinton, traveling in Beijing, commended Prime Minister Yukio Hatoyama for making "the difficult but nevertheless correct decision" Sunday to keep Marine Corps Air Station Futenma on the strategically important island, which is close to Taiwan and the Chinese mainland and not far from the Korean peninsula.
"I thank him for his courage and determination to fulfill his commitments. This is truly the foundation for our future work as allies in the Asia-Pacific region," she said from Beijing.
U.S. officials traveling with Clinton, who visited Tokyo on Friday, said the March sinking of the South Korean warship Cheonan -- blamed on a North Korean torpedo -- had deepened the understanding among Japanese officials about the importance of the U.S. military presence in Okinawa. The island hosts more than half the 47,000 American troops in Japan under a mutual security pact.
Recent examples of China's military flexing its muscle may have also been a factor in pushing Hatoyama to reverse his stance and reach an uncomfortable decision -- which could contribute to his resignation in coming weeks or months amid plunging approval ratings.
In April, Chinese ships were spotted in international waters off Okinawa. A Chinese helicopter also came within 300 feet (90 meters) of a Japanese military monitoring vessel in the vicinity of a Chinese naval exercise.
"Without a doubt the sinking of the Cheonan, but probably more importantly the two Chinese incursions within a month ... certainly give him good political cover and ... make it obvious that finding a solution quickly to Futenma is in Japan's national interests," said Malcolm Cook, the East Asia program director at the Lowy Institute, a Sydney-based think tank.
"It also shows that this is an imminent issue that you can't keep kicking down the road," Cook added.
Whatever the real reasoning, recent events make it easier for Hatoyama to make a case to the Japanese public.
The prime minister came to office last September promising to move the Marine base off the island, going against a 2006 agreement with Washington to transfer it to Henoko, in a less crowded, northern part of Okinawa.
But after months of searching and fruitless discussions with U.S. and Okinawan officials, Hatoyama said Sunday during a visit to the island that Futenma's facilities would be moved to the vicinity of Henoko, disappointing tens of thousands of island residents who complain about base-related noise, pollution and crime.
U.S. military officials and security experts argue it is essential that Futenma remain on Okinawa because its helicopters and air assets support Marine infantry units based on the island. Moving the facility off the island could slow the Marines' coordination and response in times of emergency.
Hatoyama, who had set an end-of-May deadline to resolve Futenma's relocation, hinted Monday that recent events played a role in his thinking.
"When one considers the current situation on the Korean peninsula and in Asia, I believe what is of utmost importance is to place U.S.-Japan relations on a secure relationship of trust, and that is why I made this decision" to keep the base in Okinawa, he told reporters.