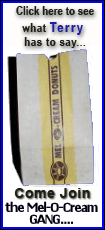 Today's highlight in history:
On May 22, 1960, an earthquake of magnitude 9.5, the strongest on record, struck southern Chile. According to the U.S. Geological Survey website, the quake claimed approximately 1,655 lives, injured 3,000 people, left 2 million homeless and caused $550 million worth of damage.
On this date:
In 1860, the United States and Japan exchanged ratifications of the Treaty of Amity and Commerce during a ceremony in Washington.
In 1885, French author Victor Hugo died in Paris at age 83.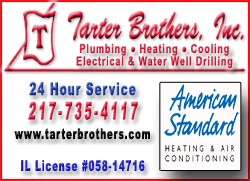 In 1935, President Franklin D. Roosevelt appeared before Congress to explain his decision to veto a bill that would have allowed World War I veterans to cash in bonus certificates before their 1945 due date.
In 1939, the foreign ministers of Germany and Italy, Joachim von Ribbentrop and Galeazzo Ciano, signed a "Pact of Steel" committing the two countries to a military alliance.
In 1947, the Truman Doctrine was enacted as Congress appropriated military and economic aid for Greece and Turkey.
In 1968, the nuclear-powered submarine USS Scorpion, with 99 men aboard, sank in the Atlantic Ocean. (The remains of the sub were later found on the ocean floor 400 miles southwest of the Azores.)
In 1969, the lunar module of Apollo 10, with Thomas P. Stafford and Eugene Cernan aboard, flew to within nine miles of the moon's surface in a dress rehearsal for the first lunar landing.
In 1972, President Richard Nixon began a visit to the Soviet Union, during which he and Kremlin leaders signed the Anti-Ballistic Missile Treaty. The island nation of Ceylon became the republic of Sri Lanka.
In 1985, U.S. sailor Michael L. Walker was arrested aboard the aircraft carrier Nimitz, two days after his father, John A. Walker Jr., was apprehended; both were later convicted of spying for the Soviet Union. (Michael Walker served 15 years in prison and was released in 2000.)
In 1990, after years of conflict, pro-Western North Yemen and pro-Soviet South Yemen merged to form a single nation, the Republic of Yemen. Boxer Rocky Graziano died in New York at age 71.
Ten years ago: The Supreme Court struck down, 5-4, a federal law that shielded children from sex-oriented cable TV channels. A committee of the Arkansas Supreme Court recommended that President Bill Clinton be disbarred for giving false testimony about his relationship with Monica Lewinsky in the Paula Jones sexual harassment case. (Clinton later agreed to give up his Arkansas law license for five years.)