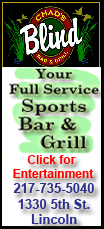 The Phoenix forward listened calmly all week, then responded with a monster game. Stoudemire attacked the Los Angeles Lakers relentlessly, matching his career playoff high with 42 points and grabbing 11 rebounds to power the Suns to a 118-109 victory Sunday night. The win sliced the Lakers' lead in the Western Conference finals to 2-1.
All that talk about a Lakers-Boston final has been put on hold. The Suns can pull even in the series with a victory at home in Game 4 on Tuesday night.
Stoudemire, with a bandage over a cut he received when his goggles slammed into his forehead on a drive to the basket, said he has worked through serious knee and eye injuries and kept his career at an All-Star level.
"You can never question my determination," he said, "my focus, my dedication. That's one of the reasons I've persevered through injuries and continue to try to improve every summer. My dedication to the game is at an all-time high."
Phoenix, dominated inside in the first two games, won with its big men, and a big advantage at the free throw line.
Robin Lopez, whose 7-foot presence gave the Suns some much-needed toughness inside, scored 20 on 8-of-10 shooting in 31 minutes, by far his most playing time since returning from a back injury at the start of the series. Phoenix made 37-of-42 free throws, 14 of 18 by Stoudemire. The Lakers were 16 of 20 at the line.
Kobe Bryant had 36 points, 11 assists and nine rebounds. Pau Gasol scored 23 points, but the Lakers didn't get as much help from their supporting cast as they did in the first two games.
The Suns, the second-best 3-point shooting team in NBA history in the regular season, were just 5 of 20. But Jason Richardson was 4 of 7, including one with 26 seconds to go to put the lid on the triumph, snapping the Lakers' eight-game playoff winning streak.
"We certainly didn't come out to play the way I wanted," Lakers coach Phil Jackson said, "and we certainly didn't play the way I wanted at the end."
Richardson scored 19. Steve Nash had 17 points and 15 assists before banging his nose in a fourth-quarter collision with Derek Fisher. Nash said he didn't think it was broken but planned to see a specialist before practice on Monday.
"They attacked the hoop today," Jackson said, "and, you know, earned 42 foul shots. That's really the game plan. We seemed to be staying home on the 3-point shooters, and Stoudemire and Lopez had a night for them."
Stoudemire, who had just nine rebounds in the first two games and had been criticized for his lack of defense and absence of fire, scored repeatedly on drives to the basket, when he either made the basket, was fouled, or both. The All-Star power forward, who can opt out of the final year of his contract after this season, made 10-of-12 shots in the second half, scoring 16 in the third quarter and 13 in the fourth.
Phoenix coach Alvin Gentry said he knew Stoudemire would respond.
"He knew he didn't play well in L.A.," Gentry said.