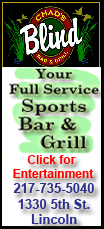 "You know, like I said, I don't want to meddle," Obama told TNT. "I will say this: (Derrick) Rose, Joakim Noah it's a pretty good core. You know, you could see LeBron fitting in pretty well there."
Obama was interviewed about a number of basketball subjects by broadcaster Marv Albert on the White House basketball court. The interview will be shown Tuesday night at 8 p.m. EDT.
James can become a free agent this summer, and his decision whether to leave the Cavaliers is one of the hottest topics in sports. Though he's never said he wants out of his native Ohio, there's speculation he'd consider it after the Cavaliers were knocked out of the playoffs in the second round by the Boston Celtics.
"I think that the most important thing for LeBron right now is actually to find a structure where he's got a coach that he respects and is working hard with teammates who care about him, and if that's in Cleveland, then he should stay in Cleveland," Obama said. "If he doesn't feel like he can get it there, then someplace else."