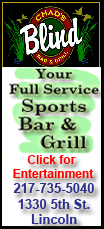 NASCAR founder Bill France was lauded for his vision of turning unregulated beach racing into America's premiere motor sports series. His son, Bill France Jr., was remembered as a tough taskmaster who poured his soul into NASCAR.
Richard Petty, the seven-time champion, was credited as the sport's first superstar, while Junior Johnson was celebrated as the symbol of the sport's roots.
And then there was Dale Earnhardt, the "champion's champion" who epitomized the blue collar spirit at the heart of NASCAR.
The final inductee in Sunday's ceremony, Earnhardt was represented on stage by his widow, Teresa, and four children, who each took a moment to share their memories of "The Intimidator." It was a rare picture of unity for a family that's been largely depicted as fractured since Earnhardt's 2001 death in the Daytona 500.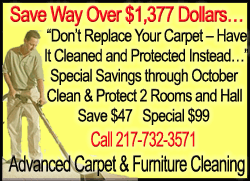 "Dale Earnhardt was definitely a hero to his family -- no one can say more about that than his children," Teresa Earnhardt said. "Through them, his friends and fans, through this Hall of Fame, through you, Dale Earnhardt, the legend, lives on."
The Earnhardts closed a ceremony that was rich on family ties but short on individual celebration. Since only two members of this inaugural class are still living, inductions and acceptances fell to family members and close friends who shared stories that drew laughter and an occasional tear.
France Sr. was accepted into the Hall by his son, Jim, who said the promoter-turned-NASCAR founder would have been thrilled to see the racing series had far exceeded his visions of creating a national sport.
"If dad were here today ... he would be proud mostly for NASCAR," Jim France said. "The NASCAR Hall of Fame in many ways is the ultimate tribute to my father, the hopes and dreams that he had for our sport."
France Jr., who took the reins from his father and guided NASCAR through a 30-year period of extreme growth, was represented by his children, Brian and Lesa.
"He loved this sport. He was passionate about it. He built it literally from the ground up," France Kennedy said. "When I say 'the ground up,' I'm talking about a backhoe at Daytona International Speedway."
Petty was inducted by his son, Kyle, who called NASCAR's all-time wins leader "the biggest fan of the sport that ever lived."
"I think that's what made him a great race car driver," Kyle Petty said. "He loves the sport. He carries a passion for this sport. He loves to drive. He loves to work on it. He loves the guys he raced against. He loved the fans. He loved everything about the sport."