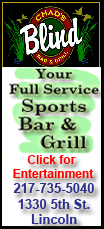 Alfonso Soriano's two-run homer capped a four-run first that put Silva and the Cubs ahead to stay before the big right-hander had even thrown his first pitch.
Silva, who came to the Cubs in the offseason trade that sent Milton Bradley to Seattle, was done after 5 1-3 innings and 81 pitches. He allowed three runs and six hits on a hot, sunny day in Texas to improve to 6-0. Silva was relieved after Vladimir Guerrero's comebacker for an out to start the sixth.
Ken Holtzman went 9-0 in his 12 starts for the Cubs in 1967. The previous starting pitcher to begin his Chicago career by winning six consecutive decisions was Dizzy Dean in 1938.
C.J. Wilson (3-2) allowed five runs over 5 2-3 innings and lost for the first time in seven starts.
Carlos Marmol, the fourth Cubs reliever, earned his ninth save in 11 chances. The right-hander struck out three, including Michael Young and then Guerrero for the final out with a runner at second to get his second save in a row after Texas won the series opener 2-1.
Xavier Nady added what proved to be the decisive run for the Cubs with a gutsy headfirst slide in the sixth. He made it 5-3 when he lunged and reached his left arm between the legs of catcher Matt Treanor to slap the plate just before getting tagged by right fielder Nelson Cruz's strong throw after Koyie Hill's single.
Rangers manager Ron Washington came out to discuss the call with home plate umpire Jerry Meals. The manager then went to the mound and pulled Wilson, who struck out five and walked three.
Bob Howry, re-signed by the Cubs on Friday after being released by Arizona with a 10.67 ERA in 14 appearances, allowed an RBI double to Michael Young after coming on with two runners on in the seventh. Left-hander Sean Marshall got Josh Hamilton on an inning-ending liner with the bases loaded.